Why mussels are one of our ultimate superfoods!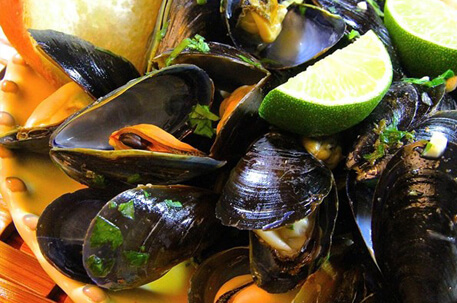 Mussels are one of our ultimate 'superfoods', according to a recent article in the Daily Mail.
Scottish rope grown mussels are rich in zinc and selenium – a 140g serving (around 20 mussels) provides half our daily need for zinc and more than one and a half times the amount of antioxidant selenium we should have.
The article says that a serving also provides a third of our daily needs for iron. This makes them a great choice, particularly for women as 23 per cent of 19-64 year olds have exceptionally low intakes of this nutrient and so are at risk of developing iron deficiency anaemia.
On top of this, mussels provide vitamins B2 and B12, phosphorous, copper, iodine and good amounts of omega three fats.